Top Resume
Writing Services
Our review company analyzes top resume services, providing crucial information to guide job seekers on how to find the best services.
Read our resume writing services reviews and see where and how to get help creating your document.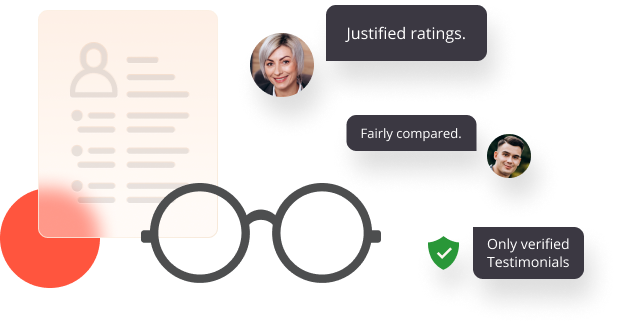 Top-rated resume writing services in 2022
Other popular resume writing services to consider
We have analyzed 12 of the most popular resume writing services in the United States. You can discover the evaluation procedure here. Below is the list of services that are not in the top-5 but can still be considered valid.
Take a quick look at each company's short review summary
How to choose a resume writing service?
Of course, you can write your resume on your own. But in some cases, job seekers may have problems. For example, if you are trying, but employers do not react to your documents, or you want to change your profession. Still, you don't know which of your professional qualities will be valuable for a particular company. In this case, you can entrust this task to a professional resume writer.
However, the question arises, what criteria should you be guided by when searching for the best resume writing service. We've created five measures to keep in mind while browsing the resume writing services pages.
A good resume writing service will personalize your resume for the vacancy
So, job seekers have a specific goal to gain new work experience. That can be career advancement, transition to a related or completely new profession. However, these options assume that you need a resume that matches a specific opening.
Therefore, you should only trust those services that make not just a basic resume but tailored ones.
Pay attention to professional resume writing service reviews on independent review services
Of course, professional resume writing is your investment in the future. Despite this, the quality of some services does not match the price they charge for their services.
You should check online resume writing services reviews to learn more about resume writing results. On such websites, people share their experience of working with services. Most often, you can notice that some writers of some companies violate deadlines or make elementary mistakes even before placing an order from this service. So take these reviews very responsibly.
Check if the company makes refunds
If you are dissatisfied with the quality of work, you should know that some resume services will not compensate you. You may notice that sometimes there is some kind of guarantee on the sites, which assumes that the writer will redo your document under certain conditions. But in reality, this feature does not guarantee that the writer will make a successful resume, thanks to which you will receive an interview invitation. Make sure about the service's refund policy, because nothing is perfect and sometimes you might need the refund option if you are not quite satisfied with the writer's work.
Read the full range of services
If all you need is a resume, cover letter, and LinkedIn profile filling, you will find such services at all resume writing services. However, such documents as Federal Resume, Civilian Transition Resume, Academic CV Writing are not represented on all platforms.
The situation is the same with KSA. Most companies do not include the KSA writing service, although this is a separate document that is often needed for different vacancies, especially federal ones.
Find out how you will communicate with a resume writer
There are several ways of communication between clients and resume writers: chats, direct telephone communication with the writer, contact with the Customer Success Manager.
Chat may seem like a convenient and modern communication function, but chats generally slow down the writing process when it comes to resume writing. Sometimes authors can be so overwhelmed with work that they cannot reply to customers' messages for a long time.
Telephone communication with the writer can also create additional stress on them, damaging the applicant's document.
Customer Success Managers facilitate the work of resume writers by becoming an intermediary between the customer and the performer. In this way, the Customer Success Manager learns all the critical information and passes it on to the writer.
In case of any problems with the service, customers will want to ask for help. However, not all services provide quick assistance, so you should check to see if the company has a Customer Support Team that is available 24/7.
What are the best resume writing services?
We propose you analyze top professional resume writing services. For this article, we'll rely on honest reviews to help you find a good resume writer.
Since there are many services, it isn't easy to choose the best one. We have created our resume writing services reviews for companies such as TopResume, ZipJob, ResumeSpice, Skillroads, ResumeEdge.